HOME
HISTORY
FORUM 2016
NEWS & EVENTS
Updated Mar/18
PHOTOS
VCCFA
Newsletter
CONTACT US




The Federation of Canada-China Friendship Associations, or FCCFA, was founded in 1980 and registered with Corporations Canada in November 1982. It was preceded by a number of associations from coast to coast which promoted friendship with the People's Republic of China. As of 2012, there are six Federation branches at present, which are full-fledged members of the Federation: in Lower British Mainland (Vancouver), Victoria, Calgary, Winnipeg, Toronto, and Ottawa serving the National Capital Region.

FCCFA maintains friendly links with the Chinese People's Association for Friendship With Foreign Countries (CPAFFC) in Beijing and with other provincially-based friendship associations in China.


---

It is time when our member Associations will be having their Annual General Meetings. The Victoria chapter will be having their AGM Dinner and Talk on Sunday, March 25 at the Island Wok Restaurant and the Toronto chapter will hold their AGM Dinner on Monday, April 16 at the Dim Sum King.


---


We wish everyone a very Happy Chinese New Year. May the Year of the Dog be joyous and prosperous for everyone!


---


The FCCFA wishes everyone a safe and happy holiday season and a very Happy New Year!!
---

We're pleased to present the Australia China Friendship Society's China Ethnic Minorities Crafts and Festival Tour, led by world renowned expert on ethnic minorities Prof Colin Mackerras. See the News and Events page for details!

The Calgary Herald is honouring 150 notable Canadian builders in a series this month including Chester Ronning, who was awarded the Friendship Ambassadorship from Beijing. You can read more in the Photos section.


---


Happy Chinese New Year! We wish everyone a joyous and prosperous Year of the Rooster!


---

Competition Open for Canadians: Canada-China Scholars' Exchange Program, 2017-2018



Canadian academics, students and professionals can now apply for scholarships for studies, research, and Chinese language training in China. Global Affairs Canada and the Chinese Ministry of Education are offering short-term scholarships to Canadians wishing to study abroad in China. Scholarships are awarded for studies, research, language studies or a combination of studies and language studies at participating Chinese institutions. Click the image for more details!


---

We are very proud of our Federation Chapters in Calgary, Victoria, Ottawa and Toronto as they continue to host wonderful events which include fabulous dinners and very interesting guest speakers. Be sure to keep updated for their upcoming events, especially for the upcoming New Year celebrations in January 2017!


---

The Toronto Zoo revealed the names of the first giant pandas born in Canada on March 7, 2016: Jia Panpan (meaning Canadian Hope) is the male cub, and his sister is Jia Yueyue (Canadian Joy). Prime Minister Justin Trudeau and Ambassador Luo Zhaohui were among guests getting the first glimpse of the cubs. Prime Minister Trudeau called the cubs a symbol of Canada's strengthening relationship with China, noting he had received a message of congratulations from his Chinese counterpart.


---


We wish everyone a Happy Chinese New Year and a Prosperous Year of the Monkey!


---

In September 2015, 15 Australian ACFS members arrived into Shanghai for a 10-day tour of China's renewable energy, eco-wetlands and water treatment facilities. Click on the picture to read the report.


---

The International Monetary Fund on Monday, as expected, admitted China's yuan into its benchmark currency basket in a victory for Beijing's campaign for recognition as a global economic power.

The IMF executive board's decision to add the yuan, also known as the renminbi, to the Special Drawing Rights (SDR) basket alongside the dollar, euro, pound sterling and yen, is an important milestone in China's integration into the global financial system and a nod to the progress it has made with reforms.

You can read more at the link (click on the picture):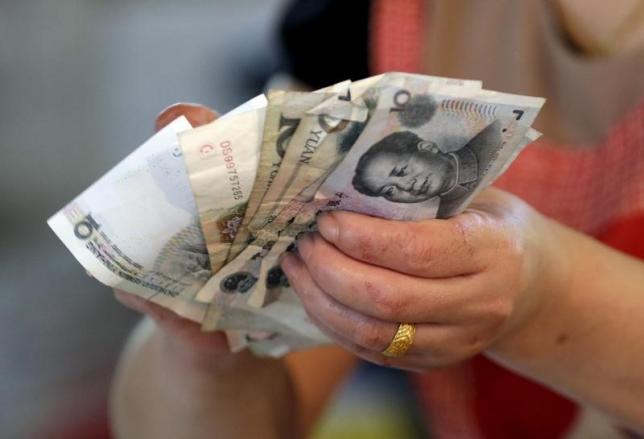 ---

TCCFA members attended the Commemoration of the 70th Anniversary of the End of the Second World War at the Norman Bethune Statue in Gravenhurst, Ontario on Sunday, August 16. Pictures are at the TCCFA Highlights page.




The Victoria Canada-China Friendship Association celebrates its 50th Anniversary this October at the Golden City Restaurant in Victoria! All members are encouraged to attend this milestone celebration.


---

Here is a fascinating talk about historical figure Charles 'Chinese' Gordon from Len Chan of the CCCFA! Click on the picture to read the article.


---

A band from Barcelona named GAS has just released "Everlasting Freshman", their first EP with six original songs sung in Chinese. They may be the only native Spanish band composing their own songs and singing them in Chinese.

The songs are at: www.gasmusica.com/everlasting-freshman.

You can also watch videos HERE and the link: FC Barcelona Football Club Anthem .


---
Canada Welcomes Long-Term Multiple-Entry Visas for Canadian Travellers to China

You can read news of this government initiative at the article HERE .

You can also watch YouTube videos about this news item Here and also Here.


---

Statement by the Prime Minister of Canada on International Women's Day

You can read the article HERE .


---

Do you have a Chinese name? Click on Tung Chan's informative article at the link to find out!

DO YOU HAVE A CHINESE NAME?


---


The TCCFA and CCCFA had celebrations wishing everyone a very Happy Chinese New Year!
---

The TCCFA Board of Directors welcomed a delegation from Hong'an County at the Taste of China restaurant on Saturday, December 13. The delegation had arrived from California where they signed an agreement in Yorba Linda California, Richard Nixon's birthplace. Hong'an County itself is the birthplace of Li Xiannian, president of China from 1983 to 1988. He was a key economic advisor following the Cultural Revolution. It is also the birthplace of his daughter, Li Xiaolin, president of Youxie.

You can see pictures from the event HERE .


---

Thanks to all who joined us on Sunday, October 19 at the University of Toronto Medical Sciences Building as Dr. John Hagen spoke about his experiences in China and the state and outlook for medicine in the country. You can see images of this TCCFA event at the Photos page.


---

The FCCFA was invited to bring a delegation to China for the Forum2014 in Guiyang, Guizhou Province. You can see a report of the trip at the 'Forum 2014' page in the left column or click FORUM 2014.


---

From the UK association, here is the latest issue of China Eye. It's a very interesting newsletter with some wonderful articles such as a personal reminiscence about the Chinese Labour Corps in World War 1, the ongoing effort to memorialize them, and the somewhat disgraceful history of how we in the West have failed to remark on the contributions these people made to our history. Also, Jacqueline Busch, a long time SACU member, has an article on "A Day in the Life of a Chinese Schoolchild". Those of us who have taught in China will see much in this article to identify with. Click on the link below to download your PDF copy.



CHINA EYE Newsletter




---

This excellent piece is from Tung Chan, founding president of the Vancouver chapter of the FCCFA.. Tung was presented with the Order of BC this month.



Order of BC Recipient Encourages Immigrant Youth to Pursue Leadership Roles


---
FCCFA President Sheila Foster and TCCFA President Michael Copeland attended the 60th Anniversary of CPAFFC in Beijing from May 14-16. The event was attended by many important guests from around the world. It appeared on CCTV that evening and the front page of the main Beijing newspaper next morning. Of the some 500-600 people attending, they were were the only Canadians invited.

Click HERE for a report.

Click HERE for Photos
---

Its aims as recorded in the Federation's constitution are:

To promote friendship between the people of Canada and China by fostering mutual understanding and appreciation of each other's society, their historical development and their functioning social and economic institutions.

To promote cultural, educational, scientific, athletic and other exchanges between the Canadian and Chinese people.

FCCFA maintains friendly links with the Chinese People's Association for Friendship With Foreign Countries (CPAFFC) in Beijing and with other provincially-based friendship associations in China.


*We are on Facebook. Check us out at https://www.facebook.com/fccfa1 if you are a member of the web site.*


---

Download the latest FCCFA Newsletters:

FCCFA Constitution FCCFAConstitutnCorpCDAJuly2008.doc ( 50 kB }
October 2013 Newsletter ( doc }
April 2009 FCCFA Newsletter.pdf ( 3.7 MB }
FCCFA Newsletter December 2007.doc ( 1.4 MB }
FCCFA Newsletter Nov 2006 final revision.doc ( 5.7 MB }

To save file to your computer Right Click on the file and choose "Save Target As"

Visit Ottawa chapter: www.ccfso.org/
Toronto chapter: www.tccfa.ca
Victoria chapter: http://www.vccfa.net
Calgary chapter: www.cccfa.ca


---
CONTACT US!
Federation of Canada China Friendship Associations
159 Oakmount Road SW
Calgary AB
T2V 4X3



LINKS:
OTTAWA
TORONTO
VICTORIA
CALGARY